Register Now!
Or paste this link in your browser's address bar: http://landing.tariffshurt.com/rsvp-philly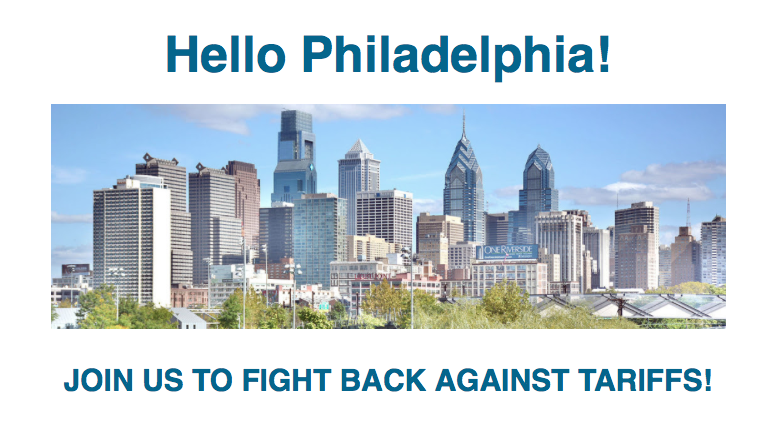 On Thursday, Tariffs Hurt the Heartland, the nationwide campaign dedicated to showing how tariffs are hurting American families, workers, and communities, will host a town hall event in Philadelphia. The event will include the personal stories of Philadelphia-area business owners, farmers, and consumers who are bearing the burden of the trade war.
Across the country opposition is growing to increased tariffs that have already cost American jobs, caused commodity prices to plummet, and raised the cost of goods for businesses and consumers.
Join us for a town hall meeting to hear more about the impacts of tariffs and to join the fight against tariffs through our campaign.
Our next event will be held at:
New Liberty Distillery
1431 N Cadwallader St, Philadelphia, PA 19122
11:30 AM Thursday, October 11th