Register Now!
Or paste this link in your browser's address bar: http://ghvinoforum.com/#conference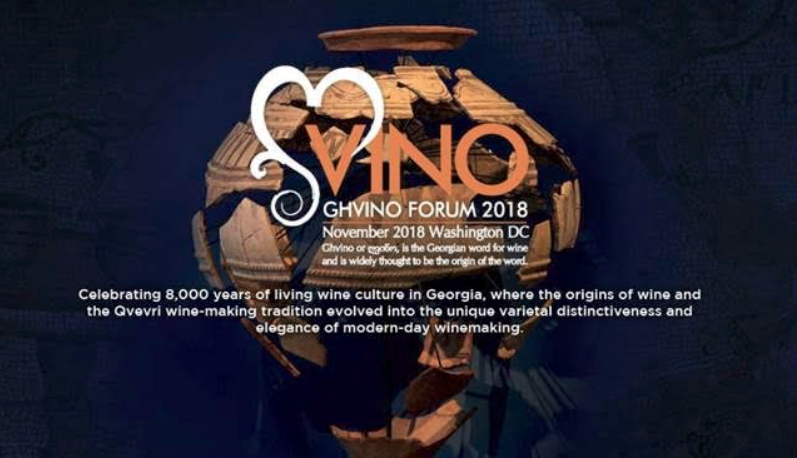 CONFERENCE: Wine, Society, and Geopolitics: How History, Political Economy, and Wine Intersect in the Caucasus and Beyond
NOV. 13 (Tuesday) / 9:00am - 4:00pm / Center for Strategic and International Studies / CSIS
Join us for a unique, multi-panel event exploring the history, geopolitics, and political economy of wine production in the South Caucasus region. As a primary driver of Georgia's burgeoning tourism industry (representing 18% of Georgia's GDP in 2017) wine has been crucial to the internal development of Georgia's trade, finance, and legal infrastructure. Panels will explore the following themes: how wine production has evolved historically in Georgia and the Caucasus and transformed Georgia's economy, offering lessons for the region as a whole; the geopolitical consequences of a new wave of trade liberalization and foreign investment for the Caucasus; and the dynamics of local and global economies of wine, their politics and prospects.
The Forum is inspired by the increasing worldwide interest in Georgian ancient wine-making traditions augmented by the release of the 2017 archeological report by international team of scientists and U.S. National Academy of Sciences on the Early Neolithic Wine of Georgia in the South Caucasus tracing the start of the viticulture and winemaking to around 6000 B.C. in Georgia, along with the first guest-country exhibit at the "Cité des Civilisations Du Vin" wine civilization museum in Bordeaux/France last year. Since 2013 Georgian traditional method of Qvevri wine-making has been recognized as a part of the UNESCO list of Intangible Cultural Heritage of Humanity. The events are designed to further advance the understanding of the origin of wine, the historical geopolitical and economic influence of wine for Georgia and in the region, and the current role of the Georgian wine sector on the worldwide stage.
1616 Rhode Island Ave NW, Washington, DC 20036, USA