Join Global Chamber Baltimore on Thursday, September 8th from 8 - 10 am in Baltimore for a business round table entitled: "Leadership The Samurai Samba™ Way: Creating Global Leaders with Gravitas and Zest".
Our leader and speaker for this session is Claudio Toyama, President of Toyama&Co., an international leadership consultancy specialized in building sustainable high peak performance cultures. Claudio will share his knowledge on high performance leadership and offer advice to companies on how they can be more productive in the global arena.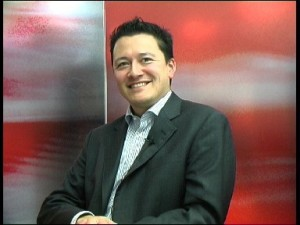 Claudio will be premiering his proven and new content that will be published in his upcoming book as well as being presented at West Point's Leadership Speakers Academy in October, where he will be speaking alongside astronaut Buzz Aldrin and other revered global businesses leaders.
Claudio has delivered projects in 113 countries, has traveled to over 40 of them, and has lived in five different countries on four continents. He has multiple certifications and two-plus decades of global business experience. His specialty is helping companies fulfill their potential through leadership development, employee engagement and customer experience. Claudio's ability to create paradigm shifts in corporate culture results in more thoughtful leadership, a staff of brand ambassadors, and customers who feel the difference and embrace it.
This global business round table will be held at the offices of RSM US in Baltimore. Tickets for Global Chamber members: $20; non-members $40. Please reserve your ticket in advance. Seats are limited.
CLICK HERE to Watch Short Video about this Round Table Session
RESERVE TICKET Seats are limited.
Event Details
Date: Thursday, September 8, 2016
Time: 8:00 – 10:00 am
Location: RSM US, 100 International Drive, Suite 1400, Baltimore, MD 21202
Tickets: Global Chamber Members: $20, Non-members: $40. Seats are limited. Advanced registration required.
CLICK HERE to register.
Thank you to our event sponsor: RSM US