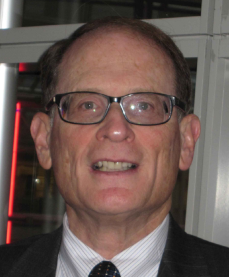 Lawrence J. Brill is the owner and principal of Export Trade Consultants, LLC. His company provides advice and counsel to small and medium sized manufacturers and suppliers on global expansion strategies including export promotion, financing, finding agents and distributors, and other aspects of export trade that facilitate sales growth and profits.
Prior to starting Export Trade Consultants, Mr. Brill served as the Director of the export program for textiles and apparel, and in other various senior level management positions at the U.S. Department of Commerce focusing on export promotion, trade policy, and global sales strategies.
Mr. Brill has over 35 years of experience in international trade activities, and is a frequent speaker on export trade issues at national and international trade shows, seminars, and conventions. While at Commerce, he received many awards for distinguished service including the Silver and Bronze Star awards.
Mr. Brill is a graduate of the Whitman School of Business at Syracuse University and the University of Baltimore Law School. He is admitted to practice in Maryland and the District of Columbia