Register now for Global Chamber® Baltimore's educational session on how cultural mindset affects business with Asia. If you are initiating or expanding your business to Asia, you need to make a culture inventory. This seminar will help you understand your world view, and obtain the cultural intelligence that is crucial to your success in the Asian business market. It is widely known that global business success depends on intercultural ability and training of those who represent their companies.
DETAILS
Date: April 26, 2016
Time: 8:00 am - 10:00 am
Venue: Maryland Center for Entrepreneurship
9250
Fee: $25 (Non-Member) / $15 MCE Residents/Affiliates / Free (Members and Students)
OUR SPEAKER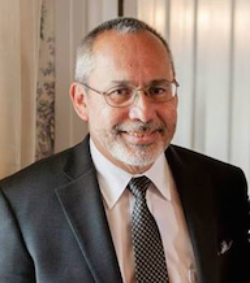 Arthur Saguban Minsberg, President of Adaptasia, LLC has had extensive life and professional experiences that make him an excellent intercultural communications trainer.
Mr. Minsberg was born and raised in the Philippines, then moved to the United States where he attained his B.A. in Speech Communications at Montclair University and his M.A. in Asian Studies at Seton Hall University. He is a native speaker of Tagalog (Philippines) and spent several years teaching Chinese (Mandarin) and English as a Second Language at the college level.
Previously, as marketing manager for Brooks-Cole (at the time, a division of International Thomson Publishing of Toronto, CN), Mr. curriculum-support materials to K-12 schools and to public libraries.