A recent webinar by Global Chamber® on March 28, 2017 shared information about the opportunities, risks, and guidelines for doing trade with Russia, Cuba and Iran. This webinar was hosted by Global Chamber® Baltimore/Washington member, WCC International, and Global Chamber® Worldwide.
We learned that trade is possible with Russia, Cuba and Iran, however, anyone wishing to enter these markets must first do much up front research and homework.
Our speakers discussed the different special sanctions in place, how companies can best navigate these restrictions, and what available resources are available to assist companies interested in these markets.
Our expert speakers also reminded us of the importance to monitor these markets on an on-going basis as guidelines and rules for doing business with sanctioned countries change frequently. Thank you WCC International and all of our panelists!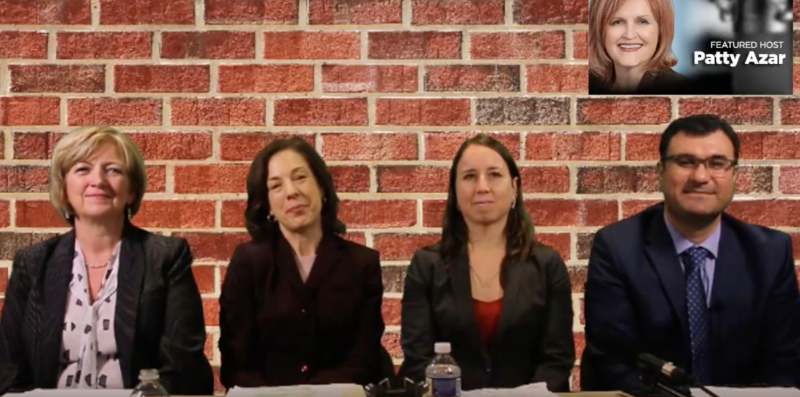 Patty Azar, from Vision Alignment, led this informative discussion.
Our panel of experts, who shared their knowledge and expertise, included:
Elshan Baloghlanov, WCC International (Bethesda, MD) - Elshan is an international trade specialist and the Managing Director at WCC International. He and his firm help companies buy and sell across borders, particularly in the Caspian Black Sea Region.
Doreen Edelman - Baker, Donelson (Washington, DC) - Doreen is a shareholder and co-chair of Baker Donelson's global business team. She has 25 years experience counseling companies on export compliance, obligations, and responsibilities.
Kerry Contini, Baker McKenzie (Washington, DC) - Kerry provides counsel for the firm's outbound practice group. She has written on export controls and sanction issues for several publications including the Export Practitioner. Her focus is on export controls, trade sanctions, and anti-boycott laws.
That's me LeAnn Young on the left. It was a pleasure to learn more at this webinar!
If you are interested in learning more about doing business with Russia, Cuba and Iran, please take time to view this informative webinar and reach out to WCC International or Global Chamber®.
And did you miss it, or wish to see it another time? Here it is: Watch recorded webinar